on
May 22nd, 2015
at
8:17 am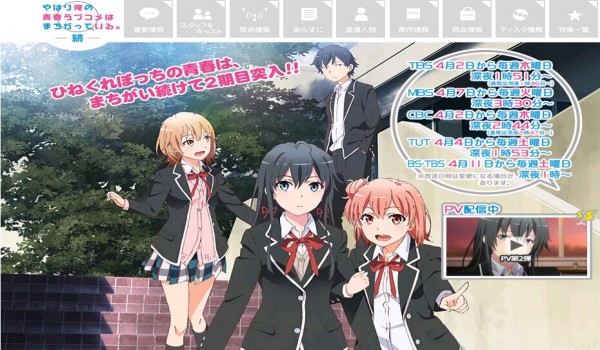 Title: [TVRIP] Yahari Ore no Seishun Lovecome wa Machigatte Iru. Zoku [やはり俺の青春ラブコメはまちがっている. 続] 第01-08話
Anime Information
Japanese Title: やはり俺の青春ラブコメはまちがっている. 続
English Title: Yahari Ore no Seishun Lovecome wa Machigatte Iru. Zoku
Type: TV Series, unknown number of episodes
Year: 28.03.2015 till ?
Categories: novel
AniDB: http://anidb.net/perl-bin/animedb.pl?show=anime&aid=10601
Plot Summary: Animerss.com
First episode received a special advance screening on March 28, 2015. The official screening began on April 2015.